Electric Cars
To book or speak to the coordinator; sdtoffice@shapinsay.org.uk or call or text 07798570439
Good news! We are pleased to announce that the electric car service is going back to full time from the 05/07/21.
The Development Trust operates 2 Electric People Carriers for residents and Community groups in Shapinsay, one has been converted to allow wheelchair access.
This service is in operation between 9am and 5pm Monday to Friday – please ask if you wish to travel out with these times.
Please make your bookings one day in advance whenever possible. Bookings requested 'on the day' may require you to be flexible about timings, as prior bookings will take precedence.
Bookings can be made between 9am and 5pm Monday to Friday.
***The Car is not available for Self-Drive***
Emergencies will be accommodated where possible.
What can you use the car for? There's not much you CAN'T use it for except for self drive hire. A trip to the Doctors, the shop, the boat, the Kirk, a visit to a friend, a run around the island, coffee mornings, craft afternoons, you name it, we will try and make it work!
There is no charge for use of the electric car for residents, but we can accept donations towards the cost of the service.
We are now opening up the car service to visitors, we will ask for a small donation towards the use of car. This will need to be booked well in advance to ensure we have drivers to cover this as well as locals.
To book this service or speak to the coordinator to discuss; sdtoffice@shapinsay.org.uk or 07798570439
Due to availability there may be times when collections and delivery of passengers may be altered to accommodate requirements. Prior notification of these changes will be discussed with the passenger when booking this service..
PLEASE NOTE THAT ANY ONE WISHING TO USE THE SERVICE MUST BE AT LEAST 16 OR ACCOMPANIED BY A RESPONSABLE ADULT.
Parents are responsible for their children at all times.
When using this service please remember other people will be using the car after you so please do not bring mud in on your shoes, if you have muddy shoes please remove them and place them in the car boot.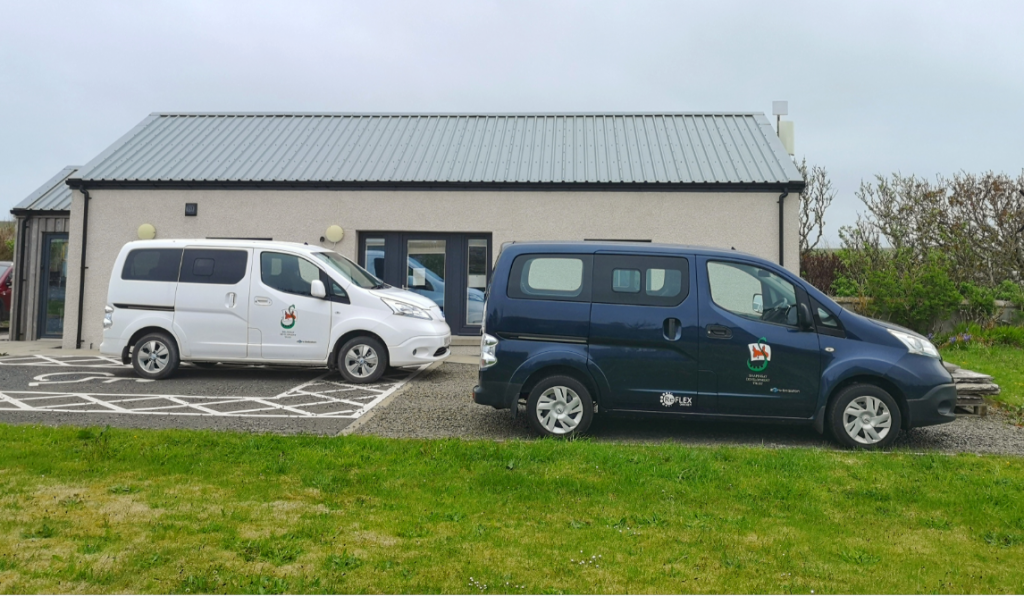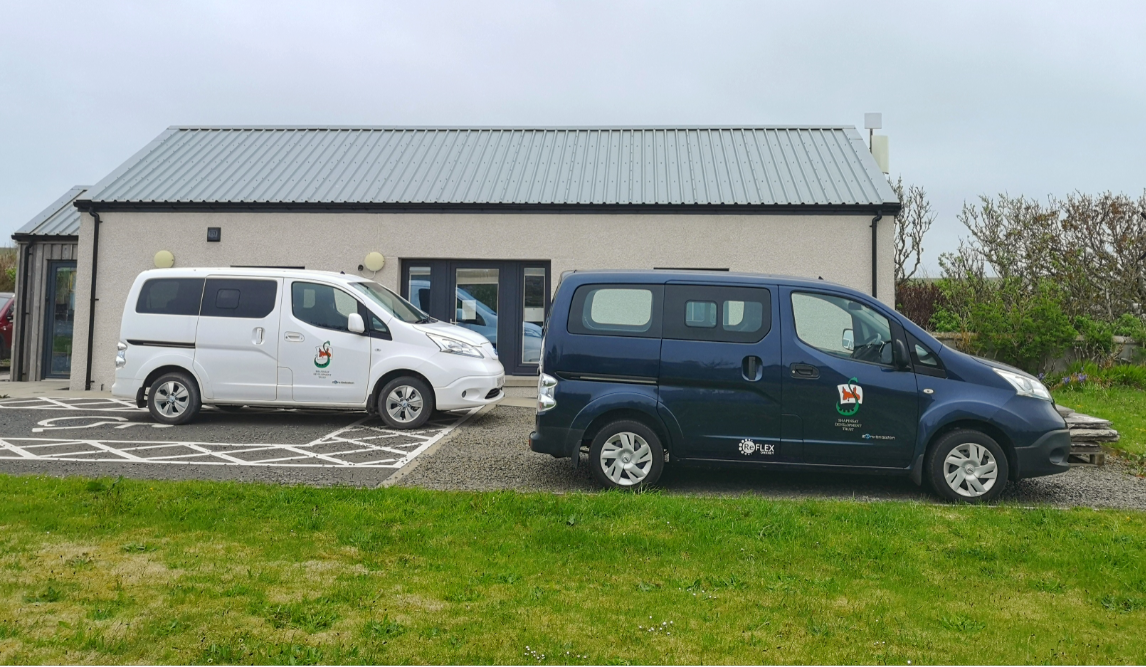 The Trust is a Charity and accepts donations to further their aims and objectives.