Shapinsay Church of Scotland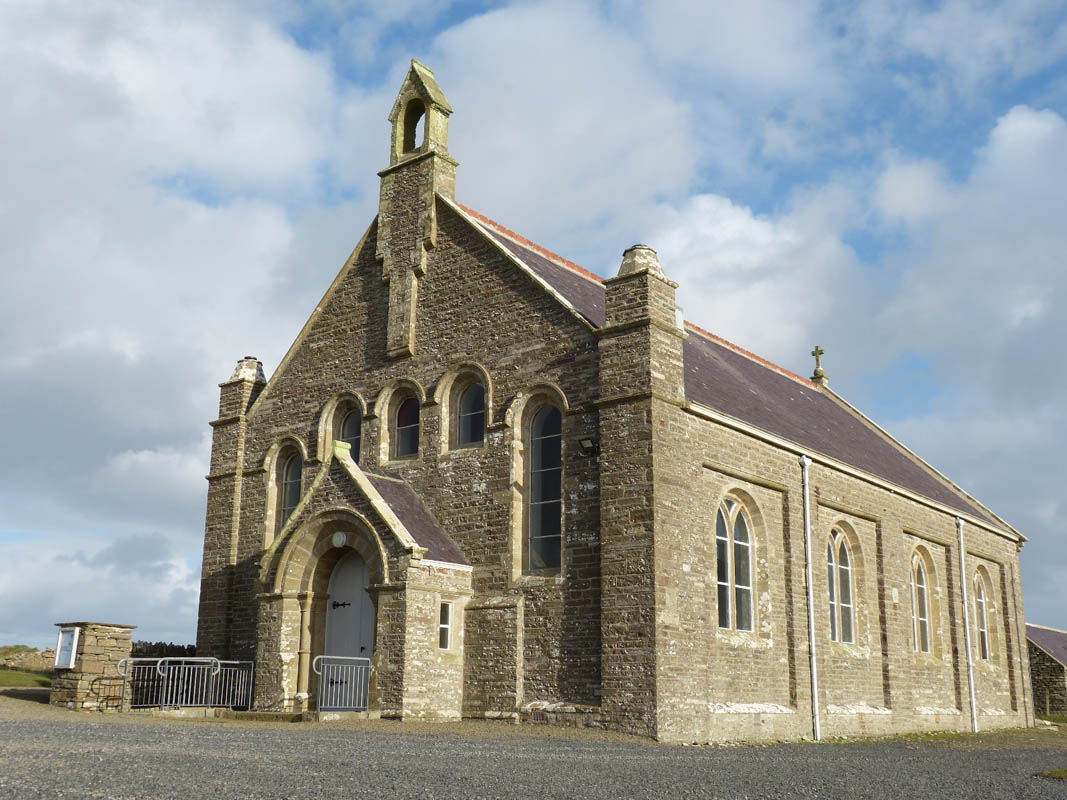 Welcome to the Shapinsay Church of Scotland page, a member of the Presbytery of Orkney.
We have been worshipping in our building since 1892. The building was modernised in 2012 and now provides a warm, welcoming and flexible space for the whole community to enjoy. We believe that Jesus is the Lord of all life; we aim to share the good news about him, build up the church and serve the community as we see ourselves as a church which is here for everyone in the local community.
Our most important activity is of course worship. We have a faithful core of regular worshippers and we welcome others to join us at any time. Although we are a Church of Scotland Congregation, we welcome all to join our worship.
We are linked with the Kirkwall East Church – we share our minister and currently online worship and Zoom discussion group. Together we are also partnered with Bindula Parish – Bindula, Nahache and Ntundama congregations – in the Presbytery of Thyolo in Malawi.
Our vision is to be Christ-centred and rooted in the community. By our Gospel-based worship and faithful prayer the Spirit will transform us as well as others through and with us. We will honour the past and embrace challenge, while remaining relevant, friendly, warm, approachable and inclusive.
Our services begin at 11 am until the 26th June. Between the 3rd July and the 14th August they begin at 12 noon.
Offering is collected at the sanctuary door as we come in.
The wearing of face masks in church is no longer mandatory but you are welcome to wear one if you so wish.
You will be required to sanitise your hands as you enter and exit church. Hand sanitisers are available.
Kirkwall East stream their services live which you can access in any one of three ways:
* Through the YouTube channel: https://www.youtube.com/channel/UC7Yg_uFSQsU7UWDC2SSnyCA or search for Kirkwall East Church or Shapinsay Church—services become available live at 11.15 am on Sunday morning and on catch up afterwards
* By dialling 01856 404667 from your phone and listening to the audio recording of the service. You will be charged as you would normally be for a local phone call (and that of course depends on your contract). Those services will be available on Sunday afternoons.
* By getting a script of the service by e-mail (do contact Julia if you would like that).
For more information, check our website or Facebook page.