Shapinsay Lunch Club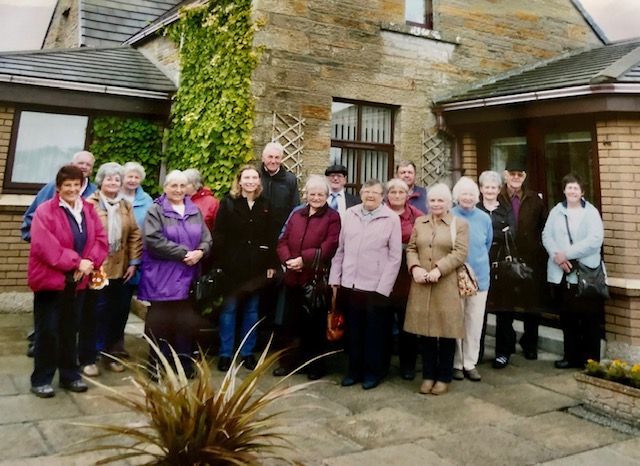 Shapinsay Lunch Club first met in December 1990 and has met regularly during the past 29 years. LC gained charity status in 1995 and, following on from a successful bid for Lottery funding, was able to purchase a new bus for the benefit of the club and the wider community. With the help of voluntary drivers the bus went on to serve the group for many years.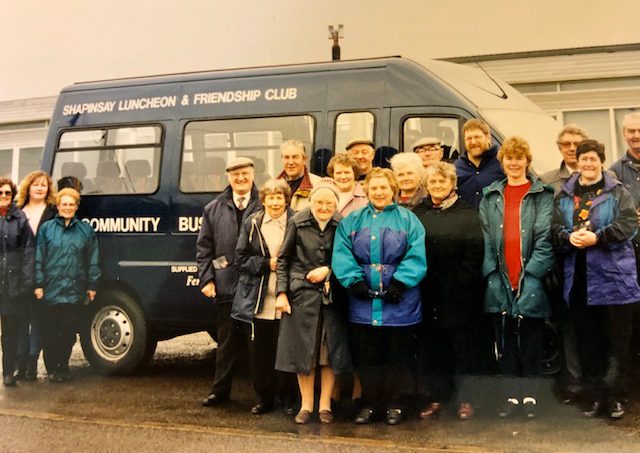 The Lunch club objective is to promote Health and Wellbeing for the over 50s and disabled people in the community of Shapinsay.
Membership is Free. Meetings are held fortnightly during school term time in the Clubrooms from 12.15 – 3pm approx.
Transport
The SDT bus, which has disabled access, provides free collection of members to and from the club, if requested. (contact Jan 711270)
Dinner
Prepared by the school kitchen staff, a 2 course meal costs £5 per person. Dietary requirements should be made known in advance, also members unable to attend should cancel their meal on the Monday prior to the meeting by contacting Jan.
Programme
An interesting and varied programme, based on members suggestions, is provided including; Talks, Film shows, Music, Games, etc.
New Ideas are always Welcome.
Raffle
In aid of club funds, small items for the raffle are appreciated and tickets are sold on arrival at the meeting and the draw takes place after lunch. Tickets @£1 per strip.
Special Events
Summer trips to the Mainland with bus tours to visit sites of interest and a pre-booked meal at a restaurant take place during July and August.
Christmas Dinner + Musical Entertainment.
Birthdays
Recently the club has had the pleasure of celebrating 80th & 90th Birthdays with its members.
The Shapinsay Lunch Club is supported financially by a grant from OIC and hope to continue to promote our objectives for many years to come with help and support of the local community.
The Lunch Club committee extend a warm welcome to new members wishing to join and are happy to answer any queries regarding our organisation.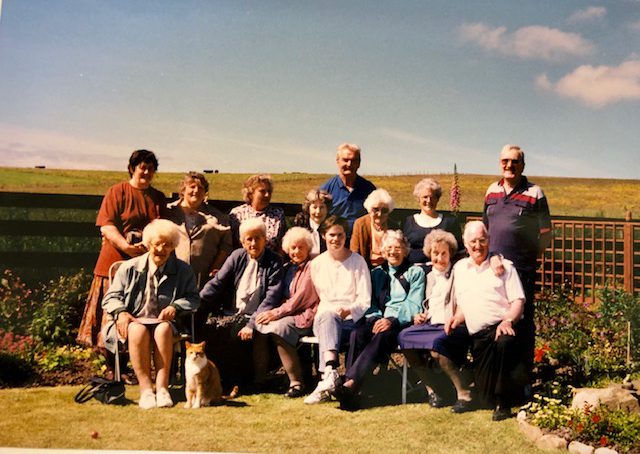 Lunch Club Committee
Jan Buchanan
Margaret Eunson
Simon Keauffling
Gladys Gray
Dorothy Laird
Brenda Rendall
Edith Tait