School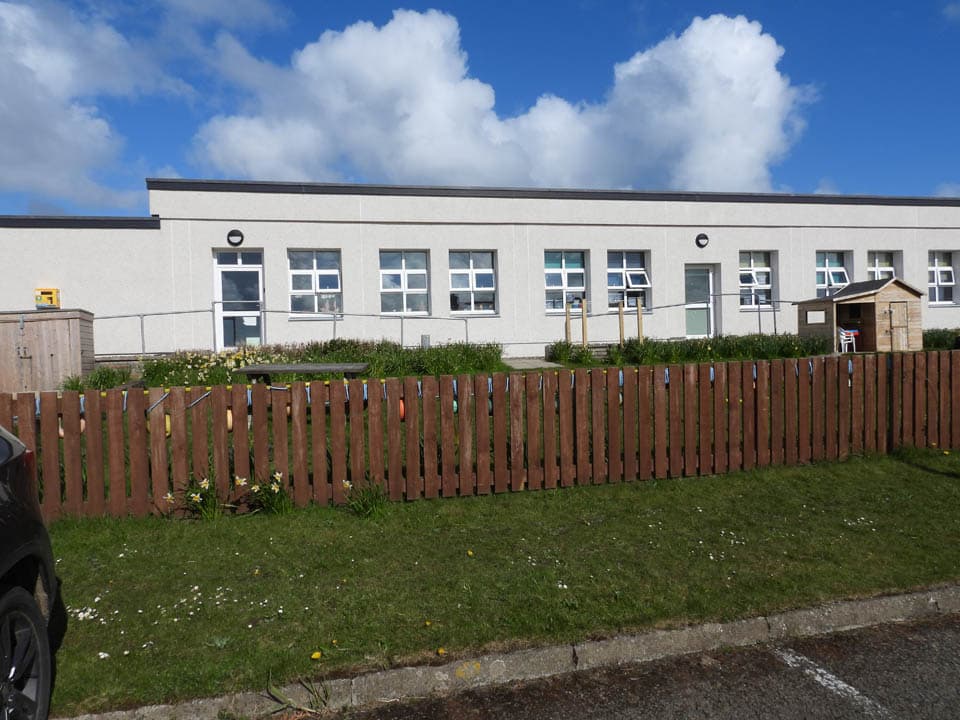 Shapinsay has its own Primary School including a nursery and preschool.
To find out more about our "peedie school", please visit the Shapinsay School website.
SDT SWAP and Scottish Sea farms heart of the community fund were asked to help fund a "Community Sports box" by the Shapinsay Primary School Sports Committee. We were asked on Monday 26th June to go along to their end of term assembly to "lift the lid" of the box and officially open it. It will be placed in the school doorway and is available for anyone to use, just make sure you return all items the way you found them. (and you can't take the equipment home, it is for use in school grounds only)
There is equipment for tennis
, badminton

, basketball
, netball

, football

, rugby
and Rounders
.